As one of the places with the densest density of hot springs, Taiwan is a paradise for hot spring bathers. Your trip to Taiwan will not be considered complete without once immersing yourself in the hot springs here.
Referring to Taiwan, visitors will immediately remember the unique indigenous culture, hiking trails or beautiful beaches. However, in Taiwan there is also a system of top hot springs in the world, notably Xinbeitou hot spring. Talking about her family's experience in Taiwan's Xinbeitou hot spring, Tra Ly, a travel enthusiast hot mom currently living in Hanoi has shared very useful experiences, for those who want to once. Come to this super hot place.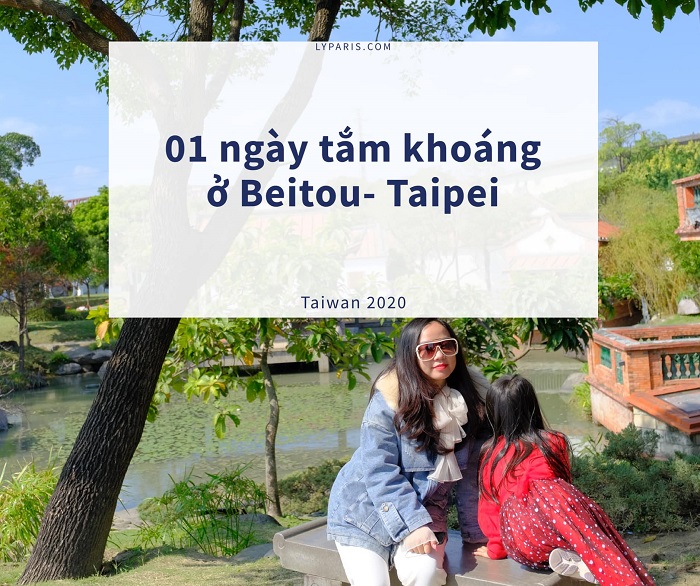 Xinbeitou hot spring bath is a worthwhile experience in Taipei, Taiwan.
Hot Mom Hanoi shares experiences in exploring extremely hot Xinbeitou fingering springs
Tra Ly and her family have had the opportunity to come to Taiwan many times, she said she loves Taiwan and every year she always spends time traveling here once or twice. According to Tra Ly, one of the top experiences to try when traveling to Taiwan is hot spring bath.

About Taiwan Xinbeitou hot spring
Xinbeitou is one of the most famous hot springs in Taiwan. This place is located in a northern mountainous suburb of Taipei. In the early 20th century, when Japan was occupied in Taiwan, this hot spring was discovered and built into a high-class resort with a tea room, public bathing area in Japanese style. At that time, Beitou was the largest hot spring in West Asia and a favorite destination for Japanese officers and Taiwanese aristocrats.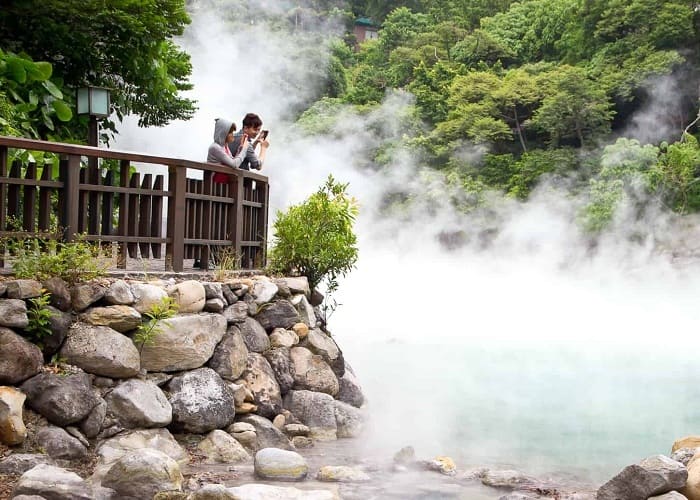 This mineral spring used to be a luxury resort during the Japanese occupation of Taiwan.
After the Japanese withdrew from Taiwan, the Xinbeitou hot spring was forgotten for a long time. By the 90s, the Taiwanese government restored this place and turned it into one of the hottest destinations for tourists.
The architectural style in the Xinbeitou hot spring remains intact the Japanese architecture blending the style of the Roman bathhouse. The East-West blend gives this place a very unique look. Only about 40 minutes from the center of Taipei, this place has a peaceful and romantic look, suitable for you to enjoy relaxing moments.
How to get to Xinbeitou
You can travel by taxi, uber or subway from the center of Taipei to the Xinbeitou hot spring . If you take the subway, it takes about 40 minutes to travel, the ticket is only 40,000 VND / person. Due to being with a small child, Tra Ly's family decided to choose uber, the one-way uber price is 1.4 million VND, the total cost is 3 million VND. Tra Ly recommends that the tourists who travel if not lazy, it is best to take the subway to save costs.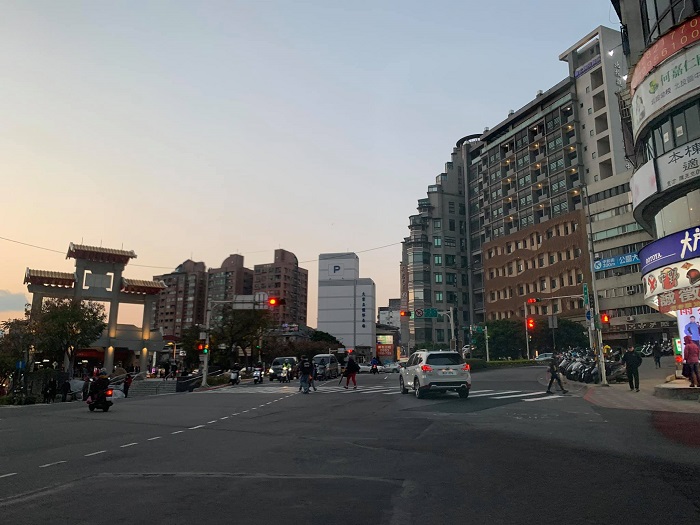 You can move to Xinbeitou by subway or uber / taxi.
Great experience at Xinbeitou hot spring
According to Tra Ly, if you have time you should spend the night here to fully enjoy the experience. However, because Tra Ly is not convenient to move things back and forth between hotels, it has chosen a 1-day schedule. You should book in advance to save time upon arrival. Tra Ly has booked a private mineral bathroom for a family of 2 adults and 1 child at the hotel.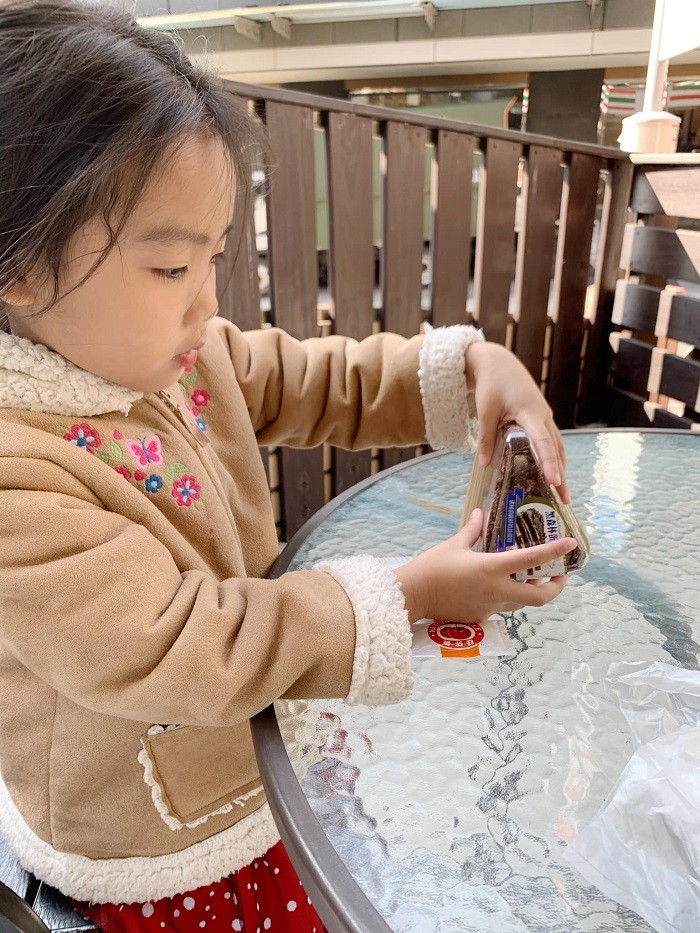 Tra Ly book a mineral bathroom for 2 adults and 1 child.
The price for Xinbeitou mineral bath with afternoon tea and snacks is more than 2 million VND. In addition to family bathing, when you come to Xinbeitou hot spring, you can choose to have a public bath for 120,000 VND / person. With the public bath option you will need to line up because it is quite crowded.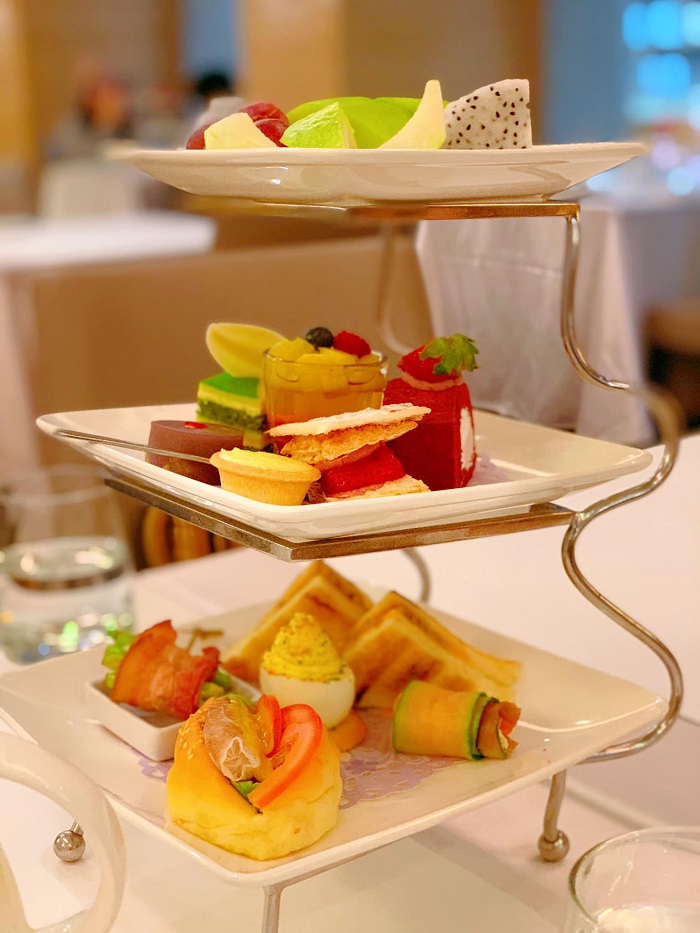 Light snacks are served at the hot spring hotel.
Unlike the hot springs elsewhere, in Xinbeitou, there are hundreds of guests in the same hot spring business, with underground pools and private pools on high-rise buildings.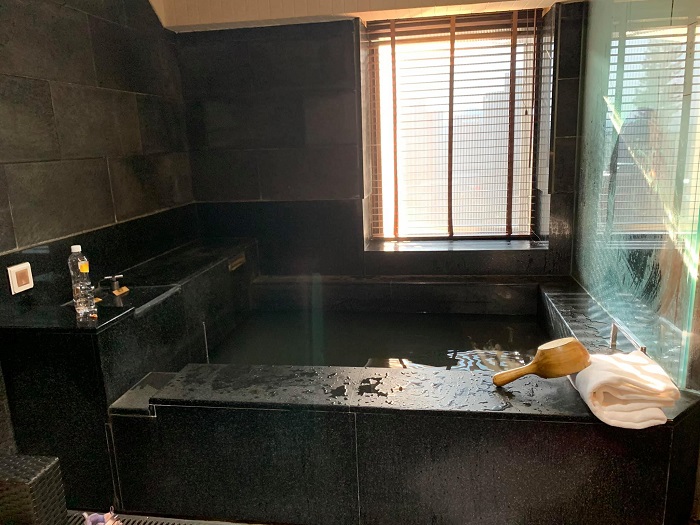 The mineral bath in the hotel is very private.
Tra Ly received the bathroom at 14pm, she said the experience was extremely wonderful. You can both soak, chat, listen to music and enjoy relaxing moments. The private bathroom has a full range of amenities such as a self-contained toilet, towels, shampoo, hairdryer, shower gel, body lotion ...
At Tra Ly hotel, there is a large reading room, so families can go out there to read books after bathing, then go to the restaurant to drink tea or choose foods and drinks as they like.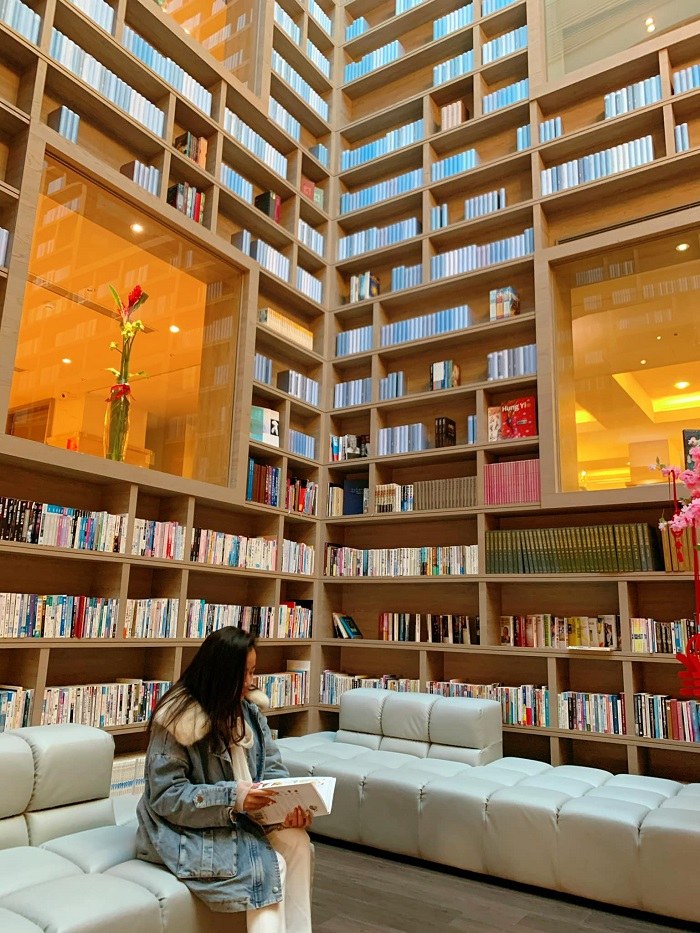 The bookstore in the hotel is very large.
After a hot spring bath, you can roam the scenery, the night here is very beautiful. The night market in Xinbeitou has many delicious snacks, so you can visit this place to experience the food before returning to Taipei, ending the Xinbeitou hot spring experience.