A fun and experienced trip will end in a few days, but if you bring back a souvenir, the trip will be remembered forever. Here are tips to buy souvenirs "luxury - genuine - smooth" when traveling to Kaohsiung Taiwan that you cannot ignore.
Kaohsiung is one of the largest cities in Taiwan, attracting tourists with many interesting attractions such as Dragon Tiger Tower, Lien Tri lagoon, Xuan Thu radio ... This is also a tourist destination that brings many tourists. Fascinating experiences like shopping and enjoying food. Kaohsiung also has many gifts and specialties that you can buy as gifts at the end of your trip.

Taiwanese milk tea
Taiwan is the "mecca" of milk tea - the drink that causes "addiction" for young people today. A series of famous brands are in Vietnam are franchised from this open and dynamic land. Therefore, if you have come to Kaohsiung - Taiwan, do not forget to find the genuine quality milk tea powder here.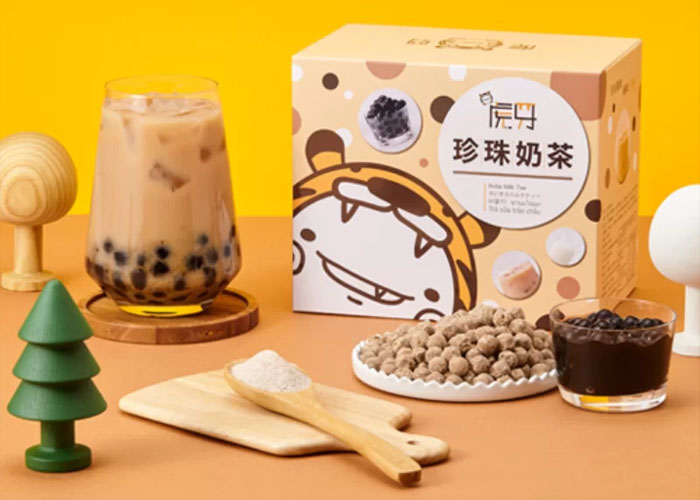 Taiwanese milk tea is a must-have product if you want to buy it as a gift. Photo: wanderlusttips
This milk tea powder has a stronger flavor than the milk tea that you usually drink because it is pure, not adulterated with other ingredients. The powder is easy to prepare, can be drunk with warm water like milk or coffee, can also be mixed with pearls and black sugar water depending on your preference. There is a bag of milk tea powder in the house, sad night you can drink without hesitation. Moreover, good quality also gives you peace of mind in both taste and food hygiene.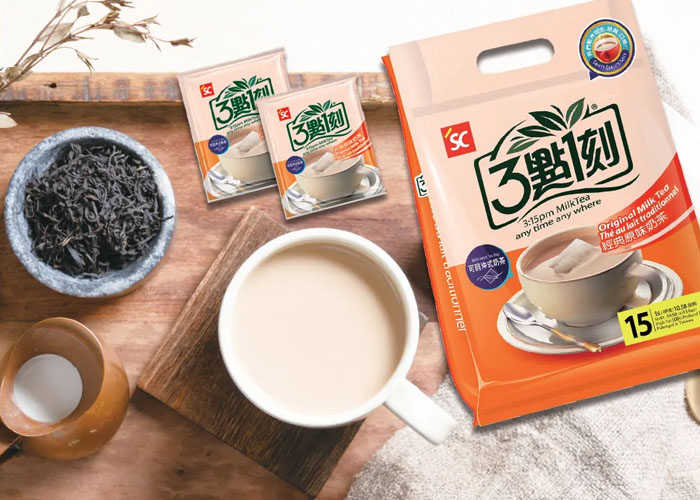 The Taiwanese milk tea powder is easy to make. Photo: wanderlusttips
Tea
If you want to buy adult gifts after traveling to Kaohsiung , choose teas. Taiwan has many kinds of top-notch tea, such as oolong tea, Alishan tea (A Ly Son), Tie Quan Yin tea ... wrapped in beautiful packaging, with a variety of designs and sizes.

Kaohsiung Tea has a faint natural scent that is not chemical scent, not too bitter or acrid, the sweetness lingers in the throat longer. Tea is processed according to a closed process, so the quality is extremely good. Tea has many effects on health and beauty for both men and women, so it is very suitable as a gift to parents and grandparents. A beautiful box of tea is also something to show off when guests come to play at home.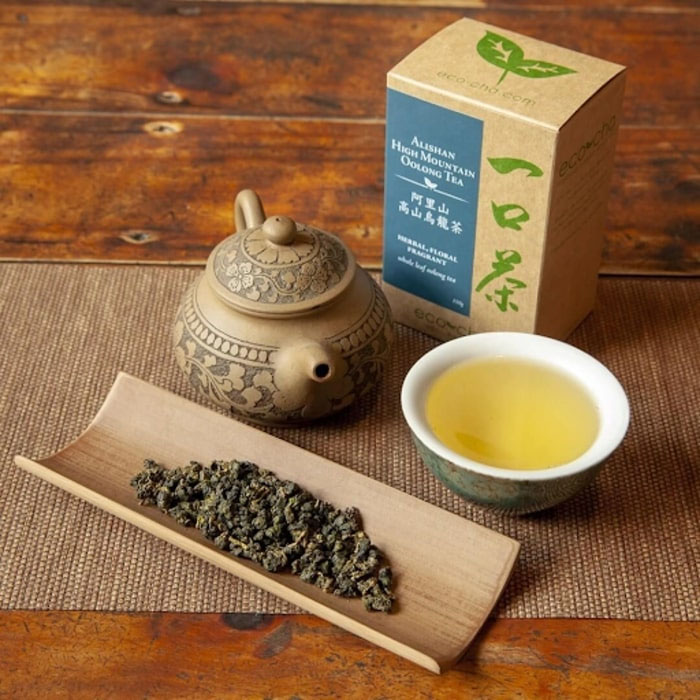 Kaohsiung Tea has a faint natural scent. Photo: traveltaiwan
Daifuku mochi
The mochi made with glutinous rice flour is both soft and soft, with the filling made from many types, from red beans, cream to fruits. The cake has a sweet taste that is very flattering, and when eaten with warm tea, it is second to none.
Taiwanese mochi is a dish that can be used by any age, so you can buy it as a gift from grandparents, parents to friends or even babies. The mochi has many flavors, so even the fussy eater will be conquered. Moreover, the cake is not too heavy in weight, very convenient to carry even by plane.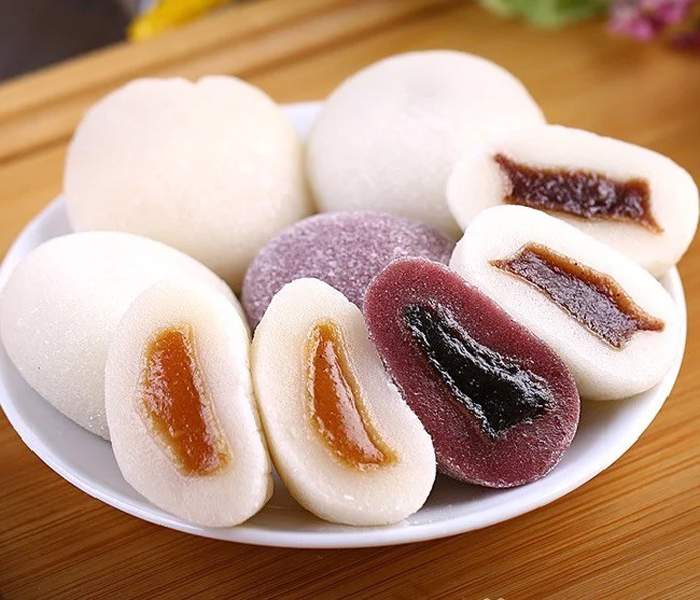 Tender soft, soft Taiwanese mochi cake. Photo: thisistaiwan
Taiwanese pineapple cake
The pineapple cake has a soft golden spongy crust, the sour, sour, bold pineapple flavor and cool sweetness of squash, can be enjoyed with tea to balance the flavor. From children to the elderly can all use this cake, so buying in bulk as a gift is also very convenient. According to shopping experience when traveling to Taiwan, which is shared by many people, there is a pineapple cake branded Chia Te that is most praised by many people.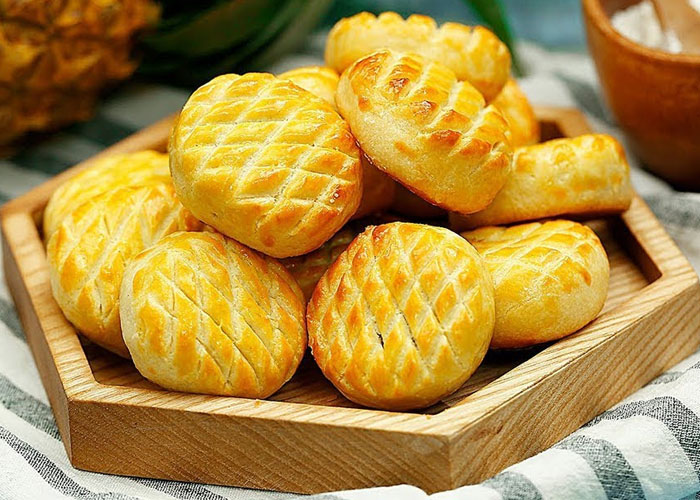 Taiwanese pineapple cake. Photo: cooky
Buy jewelry as a gift
If you go to the tourist markets in Kaohsiung like Ngoc Bich market, you will feel like entering the world filled with the colors of jade and precious silver and gold jewelry. Jade is a gemstone of feng-shui meaning, often selected according to the network and age, and has the meaning of praying for peace and luck. Therefore, it becomes the most suitable gift for you to choose to give to everyone after a long trip.
However, if you want to buy jade as a gift, you should consult the prices at many stores first to avoid buying quality goods that are too expensive. If possible, find someone knowledgeable about jade to help you distinguish between merchandise and bargain when needed.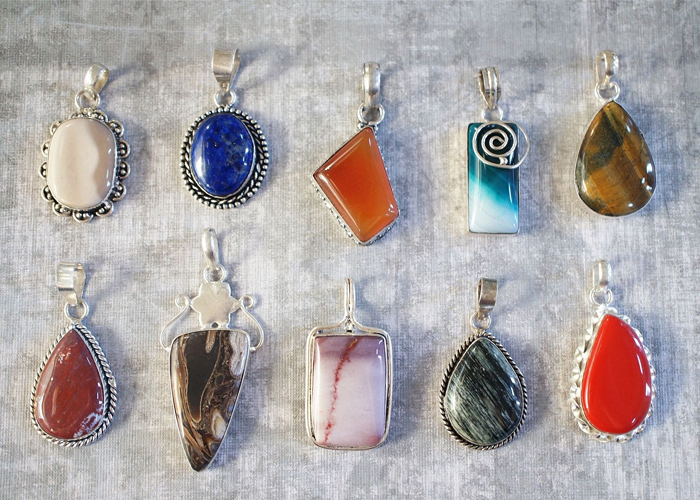 Taiwan jade has the meaning of feng shui and good luck. Photo: thisistaiwan
Handmade souvenirs
If you want to find something with clear symbols of culture, architecture and landscape in Taiwan as a gift for everyone, you can buy handmade items. The beautiful little keychains with the pictures of the destinations, the colorful tasseled mini sky lights, the small beads, the hand-painted ceramics ... are all beautiful souvenirs that you can choose as gifts. In addition, these items are very chestnut, long-lasting, so they are suitable for buying in bulk for everyone.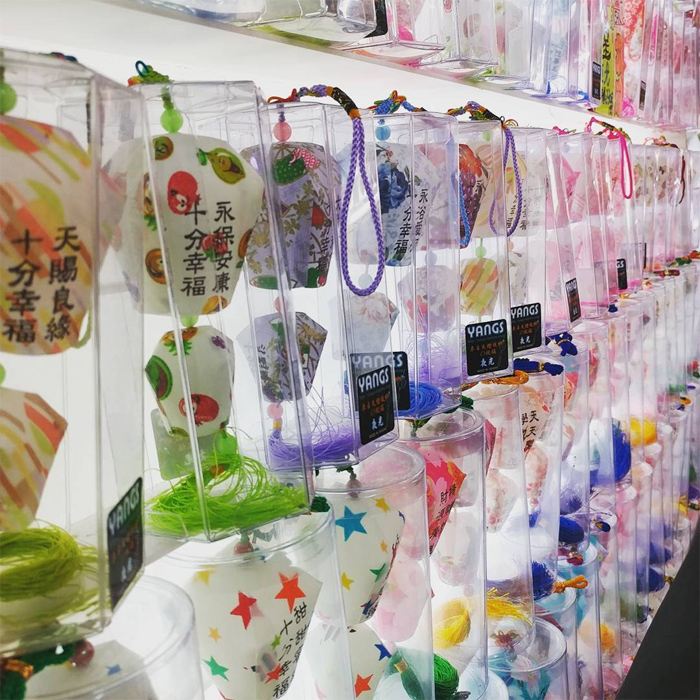 Mini sky lights are bought as souvenirs. Photo: thisiataiwan
In addition, you can also buy some other products as gifts such as silk scarves, clothes, bags (brand name but cheaper than buying in Vietnam) and cosmetics. Taiwanese cosmetics, though not as famous as Korea or France, are also very popular thanks to their cheaper prices, and more affordable customers. However, if you want to buy these products, you should go to reputable stores to avoid buying counterfeit goods.

Suggest some shopping spots in Kaohsiung
Traveling to Kaohsiung , you can go to Dream Mall to enjoy shopping. This place has an area of ​​more than 400,000 square meters, converging 2,300 stores, selling everything from cuisine, popular clothing to high-end fashion brands. If you want to buy gifts, just spend an evening walking here to be able to buy everything, of course you have to bring cash.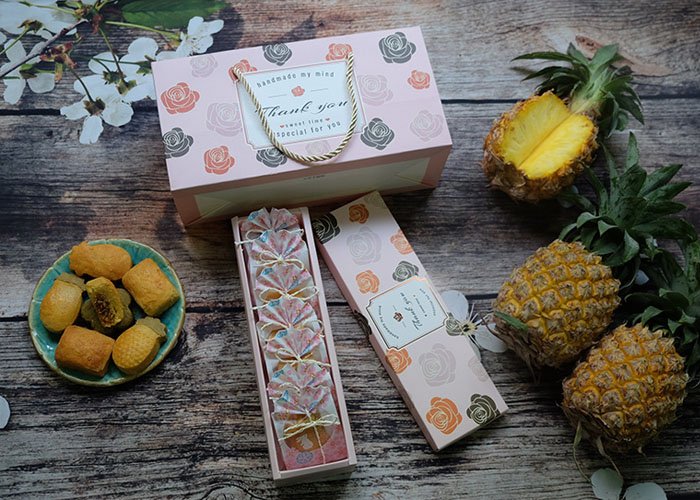 All products have beautiful packaging and designs, suitable for buying as gifts. Photo: thisistaiwan
You can also go to Shinkuchan shopping street or Thuy Phong night market, Luc Hop night market ... to shop freely and enjoy delicious snacks.