Check in at Taipei 101, soak in natural hot springs and enjoy great street food during your trip to Taipei.
Considered as the "baby" of Japan and Hong Kong, Taipei is the perfect combination of the characteristics of these two destinations. It has famous skyscrapers, charming scenery, bustling streets and impressive street food culture. Your Taipei , Taiwan travel itinerary will become much more memorable and enjoyable with the 10 best experiences suggested below.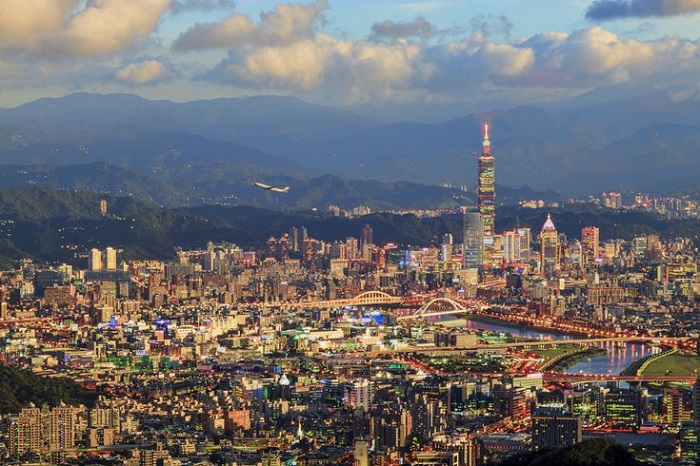 10 things not to be missed in your trip to Taipei

Take in the soaring scenery from Taipei 101
Located in the busiest area in Taipei, the Taipei 101 skyscraper is currently one of the top 10 tallest buildings in the world. Taipei 101 opened in 2004, since then, it has become a symbol of Taipei city as well as of Taiwan, attracting a large number of tourists to visit, shop and enjoy food.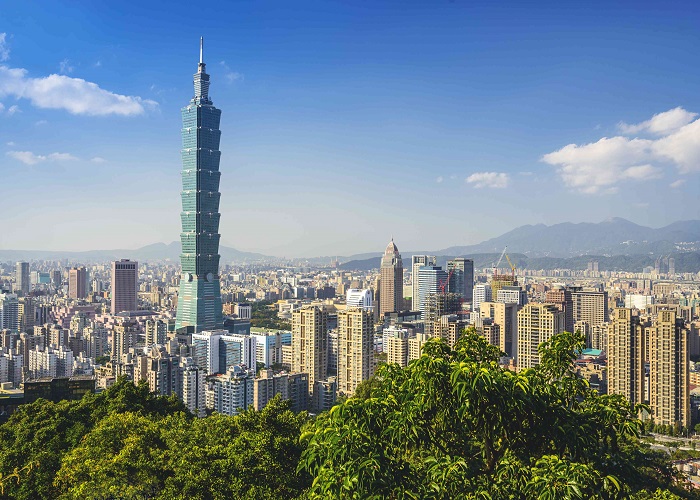 Taipei 101 building - the symbol of Taipei
Visit Taipei 101 during your trip to Taipei , once you go to the outdoor observatory on the 91st floor, you can admire the panoramic view of the whole city with surrounding nature. See first-hand the giant "Wind Damper", a super-large sphere that keeps the building safe and secure despite natural disasters.

Enjoy street food at the night market
The bustling night markets are one of the tourist destinations in Taipei that everyone who comes here must visit. These are the best places for visitors to shop from electronics and clothes to seafood, craft beer and, of course, to discover mouth-watering street food such as rotten tofu, oyster omelettes, and cakes. snacks,…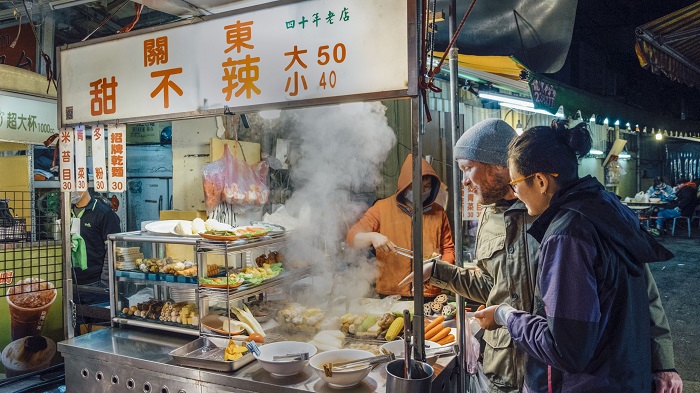 Street food at the night market is cheap and varied
Raohe, located behind Ciyou Temple, is one of the best Michelin-starred eateries in Taipei night market, Tonghua is also a worthy stop for sesame peanut dumplings, crispy tempura, etc. Meanwhile, two Among the most popular tourist-friendly night markets are Shilin and Huaxi.

Addiction Aquatic Development Seafood Paradise
Seafood lovers once lost in the Addiction Aquatic Development seafood center may find it difficult to get out. This is a famous tourist destination in Taipei , selling from fresh seafood such as king crab, oysters, fish, abalone, ... to extremely fresh sushi and sashimi.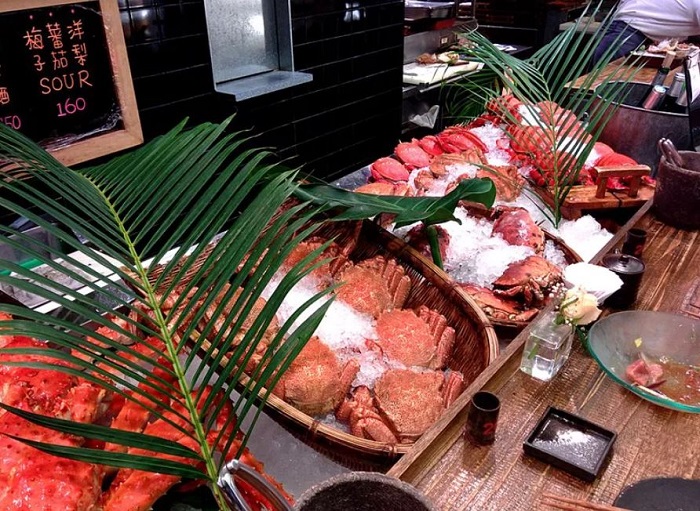 Taipei is a seafood paradise
You can buy fresh seafood and cook it yourself to save money, enjoy locally made seafood and sashimi in a standing dining room or look for a more luxurious restaurant to experience.

Sip Taiwanese pearl milk tea
Referring to Taiwan is to think of the cool and sweet drink that is famous all over the world that everyone loves - pearl milk tea. Not only simply serving milk tea, shops in Taipei as well as around the world now have a variety of different toppings added to this drink such as white pearls, black pearls, brown sugar pearls, etc.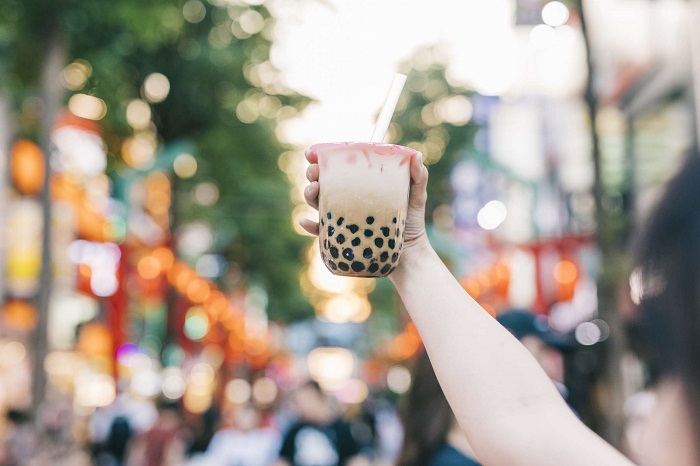 World famous Taiwanese milk tea
Chen San Ding is the bubble milk tea brand you should try during your trip to Taipei with its black sugar pearl milk tea, or 50 Lan with banana shops all over Taipei, Ice Monster serves Taiwanese shaved ice milk tea Delicious with a side of perfectly soft pearls.

Shopping, walking and dining in Xinyi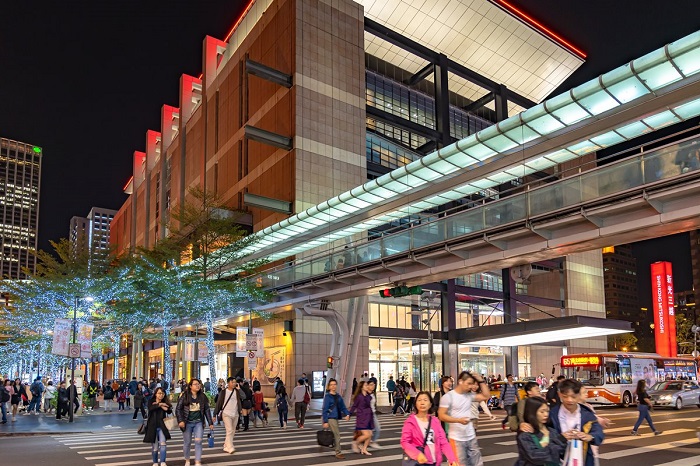 Bustling Xinyi full of lights
With the Taipei 101 building, the luxurious W Hotel and the Grand Hyatt, Xinyi District has become one of the most vibrant, trendy and bustling entertainment centers in Taipei. Coming to this center, you can not only freely shop for famous fashion brands, check-in with the style of a fashionista, but also enjoy eating and drinking with branch stores of famous culinary names from Sarutahiko coffee in Tokyo to Wagyu steakhouse,…

Visit Chiang Kai-shek Memorial Hall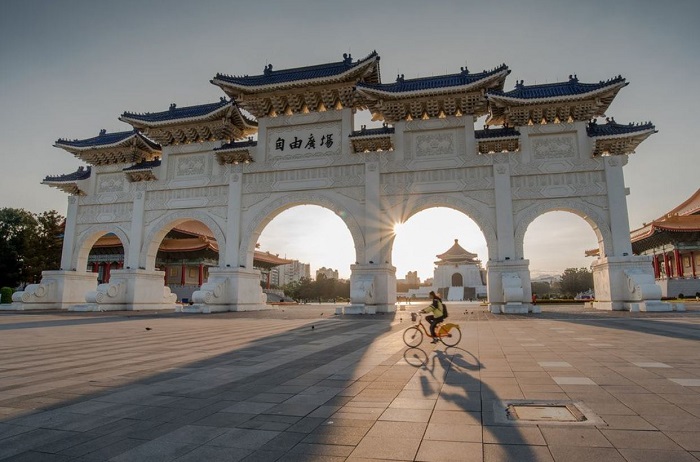 Chiang Kai-shek Memorial Hall
The Chiang Kai-shek Memorial Hall is one of Taipei's most iconic and historic attractions. Once a military base, now it has become a large national monument to commemorate the Great Marshal Chiang Kai-shek and former President of the Republic of China, including the National Concert Hall, the National Theater, the gate photogenic and Hall of the same name.

Relax at the hot springs in Beitou
Traveling to Taipei , it is impossible to miss the experience of soaking in a hot spring at Beitou - a place known for its lush green mountain scenery and natural hot spring paradise. You can move to the hot spring bathing areas by taxi or take the subway to save more.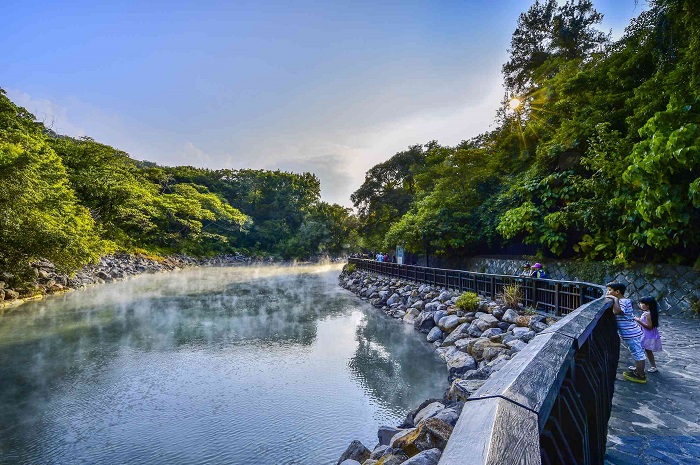 Soak in a natural hot spring
The luxurious Grand View Resort offers stunning views, and rooms and bathrooms range from public to private, while Beitou Public Hot Spring is incredibly affordable for all types of travelers.

Check-in at Taipei's Creative Park
Industrial buildings and complexes serve as hubs for Taipei's "creative park," which includes art galleries, shops, cafes, and art-themed attractions. art.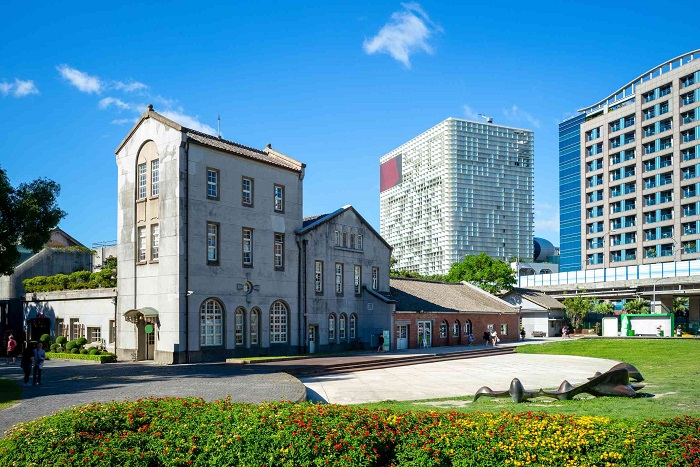 One of Taipei's Creative Parks
Japanese art superstar Yayoi Kusama owns a popular pop-up cafe and gift shop Huashan 1914, while Songshan Creative and Cultural Park even boasts a boutique hotel from the chain. Eslite bookstore and arthouse cinema, or Taiwan Contemporary Culture Lab are also Taipei tourist attractions that you should not forget to visit.

Experience the taste of high-class Taiwanese cuisine
The street food and night markets are suitable for all types of visitors at a relatively low cost, but if you have a little more money, why not try to experience the high taste of Taiwanese cuisine. grant it once?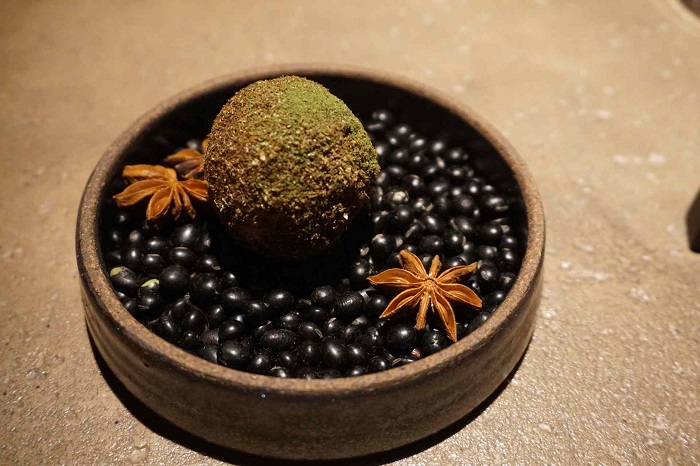 Expensive dishes at high-end restaurants
In recent years, the taste of Taiwanese food has been enhanced and highlighted by creative chefs. The addresses for you to visit and enjoy luxurious Taiwanese food in your journey to discover Taipei include Chef Kai Ho's Tarroir, a logy restaurant (a place that combines Taiwanese culinary styles) and Tokyo),...

Lost in Da'an
Taipei is home to "jewels" hidden on endless streets and a series of hawker stalls. In particular, Da'an district, where the Gongguan and Linjiang night markets are located, are well worth getting lost in in search of "treasures".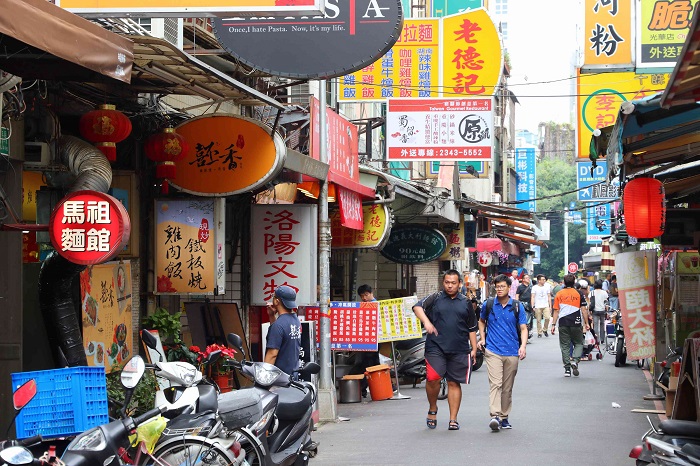 Lost in the district of Da'an
A few points worth adding to the list of Taipei tourist destinations in Da'an include: the modern hot pot restaurant Mr. Meat, the place to enjoy delicious cocktails ROOM by Le Kief, Taiwan's Taihu craft brewery,…