In Taiwan's Ximending night market, there are dishes that just hearing the name are enough to make diners sob because they are so famous and the taste is especially irresistible.
Traveling to Taiwan, one of the experiences that everyone once wants to discover is the night market cuisine, this is one of the typical cultural features that make up the identity of this country. Ximending Night Market is one of the most famous markets in Taiwan and the cuisine of this place is also extremely attractive with many delicious dishes. Thedelicious dishes at Ximending night markethave a very clear Taiwanese culinary flavor, in addition, some dishes also show a subtle cultural interference that makes diners impressed forever.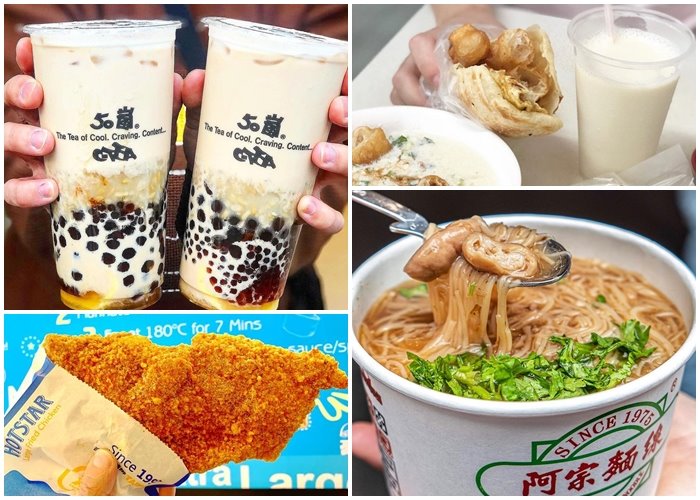 Ximending is the most famous night market in Taiwan. Photo: CARD
The delicious dishes at Ximending night market are worth trying

Yonghe Soy Milk
In Taiwan, soy milk is the most popular drink, people here can drink milk at any time of the day, especially starting the day with a glass of soy milk is a habit of many people. people. At Ximending night market, there is a shop selling long-established soy milk and has become a famous brand named Yonghe located at No.30, Section 2, Hankou Street, Wanhua District, Taipei City, Taiwan 108 Milk here has the standard taste of Taiwan, so it is popular with many people.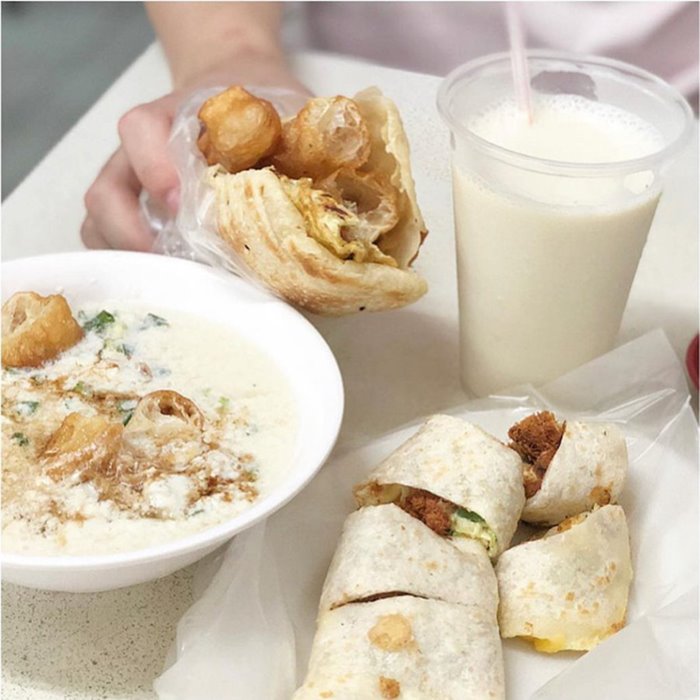 Younghe Soy Milk is very famous in Taiwan. Photo:@sylviathefoodie
Coming to Yonghe Soy Milk Shop, you will enjoy delicious glasses of milk accompanied by a bowl of dumpling soup or egg rolls or fragrant multi-stuffed dumplings. To enjoy this delicious dish at Ximending night market , you only need to spend from 20 to 60 NT dollars depending on the accompanying food.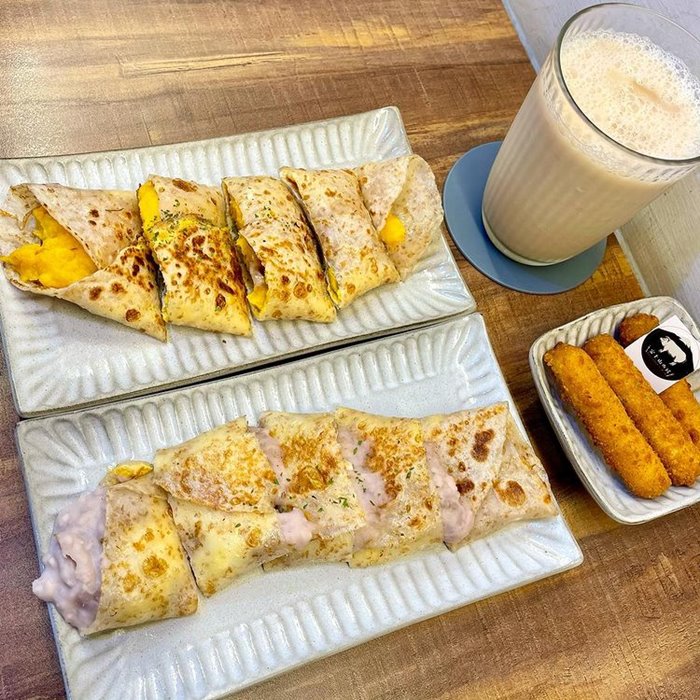 The complete meal will include a delicious egg roll. Photo: @pushpushtang
Baked rice cake
This grilled rice cake is a delicious version of Japanese mochi, and is also one of the delicious dishes at Ximending night market that many people love. The rice cakes here are grilled with charcoal until they are burnt and then served with cheese, sesame sauce and peanuts. The characteristic aroma and flexibility combined with topping from sweet to salty create a unique taste that makes people want to eat forever.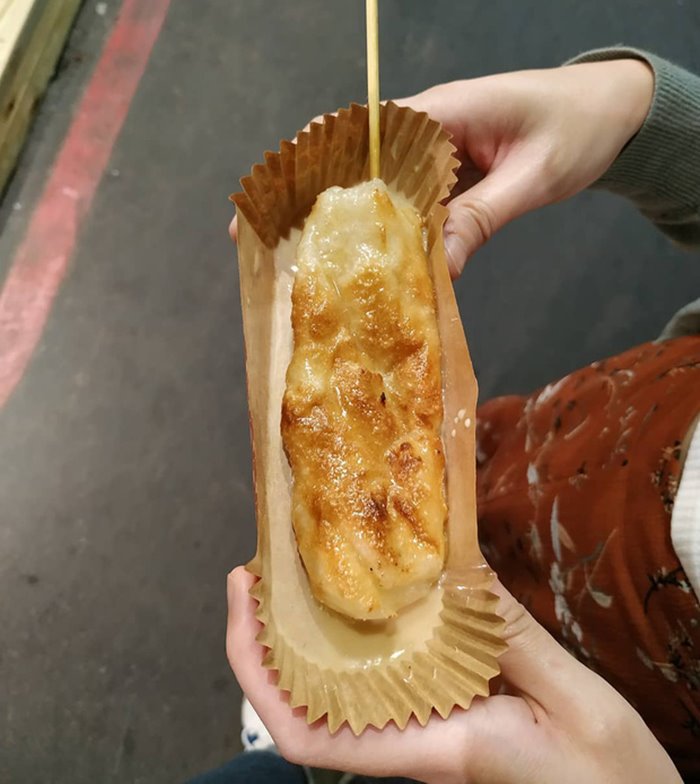 Famous grilled rice cakes in Xinmeding. Photo: @spence_of_house_paw
Rice cakes at Ximending are sold on skewers and lined with sauce-proof paper for NT$30. Although the rice cakes are delicious, but one advice for you is to eat in moderation because this dish is made from glutinous rice flour, so it will be easy to be full and full for a long time, you will have a hard time enjoying other attractive dishes if eat too much. The famous address selling rice cakes in Ximending for you is No. 49, Emei St.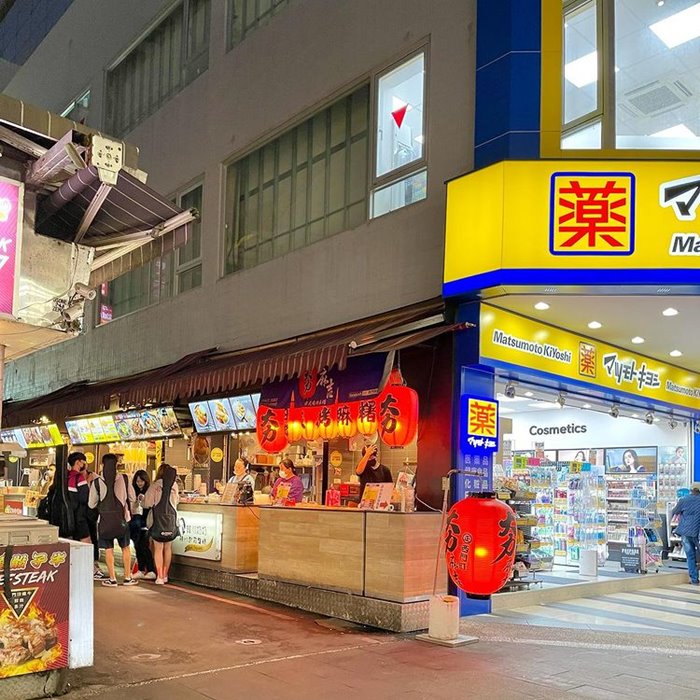 The address of the rice cake shop is located at No. 49, Emei St in Xinmeding Night Market. Photo: @pushpushtang
AY-Chung chewy noodles
Coming to Ximending market, you will hardly be able to ignore the famous AY-Chung chewy noodles throughout Taipei . This noodle dish has been sold at AY-Chung for more than 40 years and has always been a favorite of both tourists and locals. Although it is just a small stall, this place is always full of customers waiting in line to buy.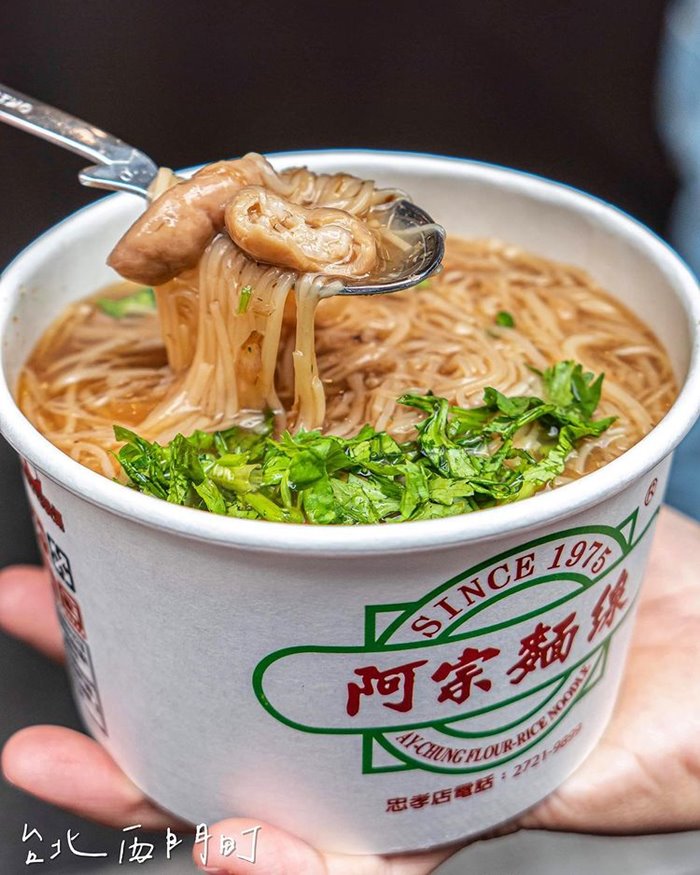 Ay-Chung noodles are famous throughout Taipei. Photo: @chiaoda222332
Ay-Chung chewy noodles are cooked directly on a pot of thick broth, inside there are toppings of organs and very rich seasoning. The noodles here have a unique feature that is very thin and short, the broth is thick, not liquid like ordinary noodles. Each cup of noodles here sells for NT$55 for a small glass and NT$70 for a large glass. Ay-Chung noodle shop located at No.8-1 Emei Street is easy for you to find.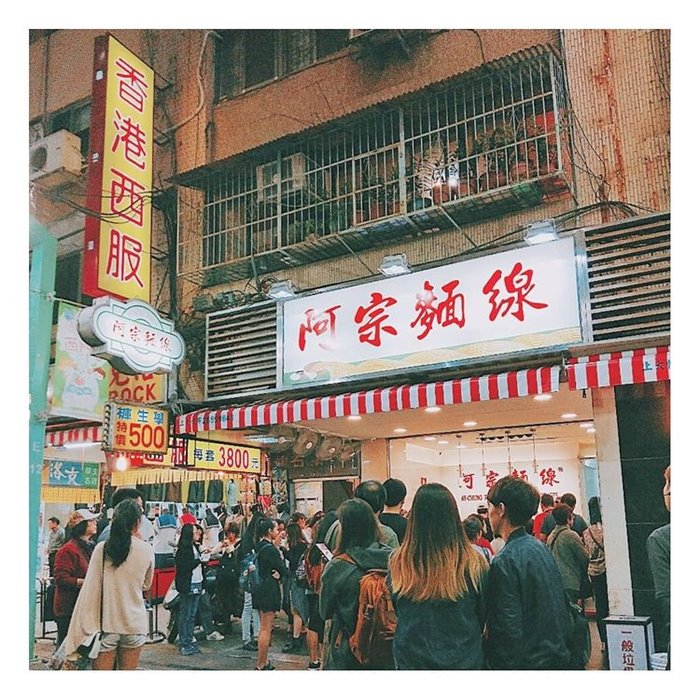 Small noodle shop but always crowded. Photo: @uttarichen
Hot-Star Crispy Fried Chicken
Another delicious dish at Ximending night market that you should not miss is Hot -Star fried chicken. This chicken shop is located at No. 104, Hanzhong Street right in the heart of Ximending market. The fried chicken here is huge in size and is one of the most famous chicken dishes in Taipei. The chicken here is very attractive with a salty, sweet flavor combined with a little spicy, the chicken after frying is still very moist and soft while the outside layer of dough is crispy.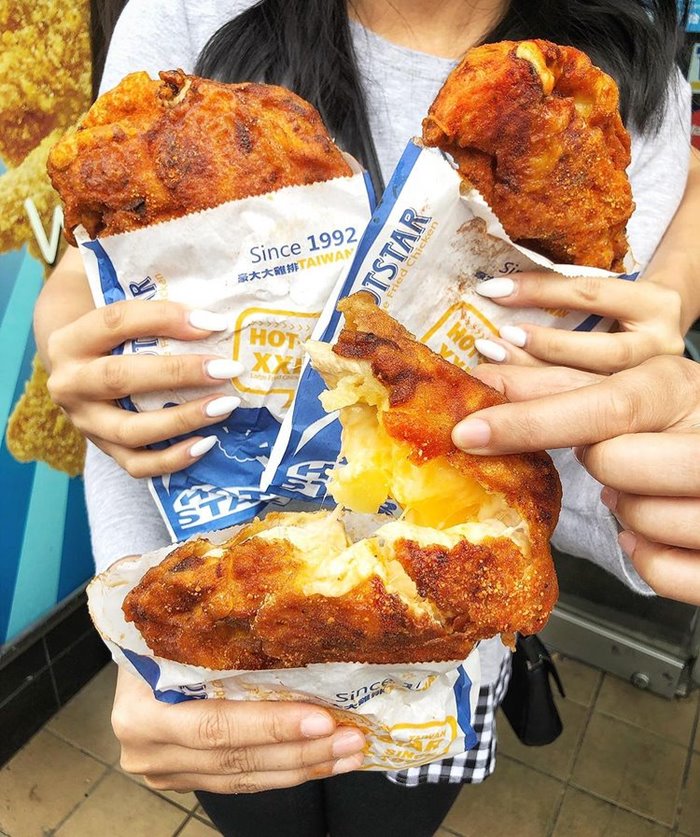 Hot-Star fried chicken is famous for its huge size. Photo: @jameshung15
The extremely eye-catching pieces of golden chicken are always a favorite of fried chicken devotees. One Hot-Star fried chicken costs NT$70, when you come here you need to order food, receive the bill, and then you can pick up the food. The experience for you when you want to eat Hot-Star fried chicken in Ximending is to come early to avoid long queues.
The history of this famous chicken shop began in 1992. Photo: @whereroseeats
Youngfu family ice cream
Located at address No. 68, Section 2, Guiyang St, Youngfu 's heirloom ice cream shop is a frequent destination for tourists who want to eat traditional handmade ice cream in Taiwan. Youngfu serves a lot of bad dishes with diverse flavors such as peanut, red bean, longan, taro or if you want, you can also ask to mix the flavors together.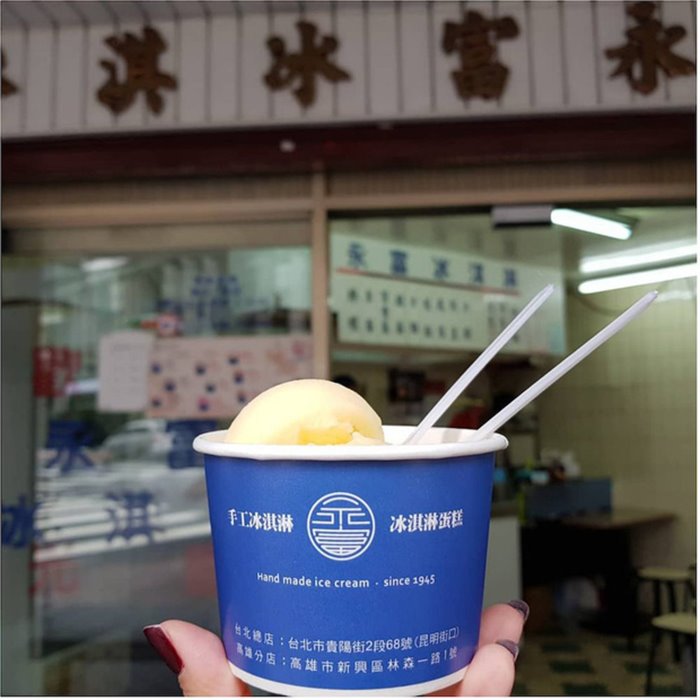 Taiwan's heirloom handmade ice cream Youngfu . Photo: @na_choi
The ice cream here is delicious, so it's always crowded, so to eat this heirloom ice cream dating back to 1945, come early to save time queuing and waiting.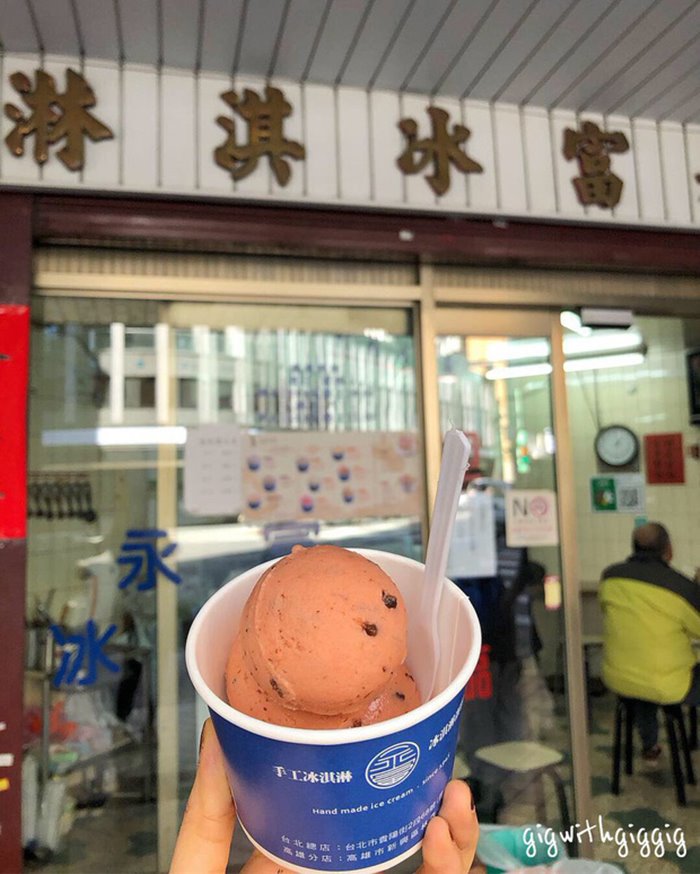 Ice cream has a very diverse and attractive flavor. Photo: @gigwithgiggig
Milk tea 50 Lan (50 yen)
Milk tea is one of the most famous delicacies at Ximending night market and 50 Lan is a very famous milk tea chain here. At 50 Lan, the menu is not too rich, but the milk tea dishes here are all very quality, the most popular dish is pearl milk tea, in addition, Small pearl milk tea latte is also an extremely attractive choice with many types of pearls. Small pearls chew very happy mouth.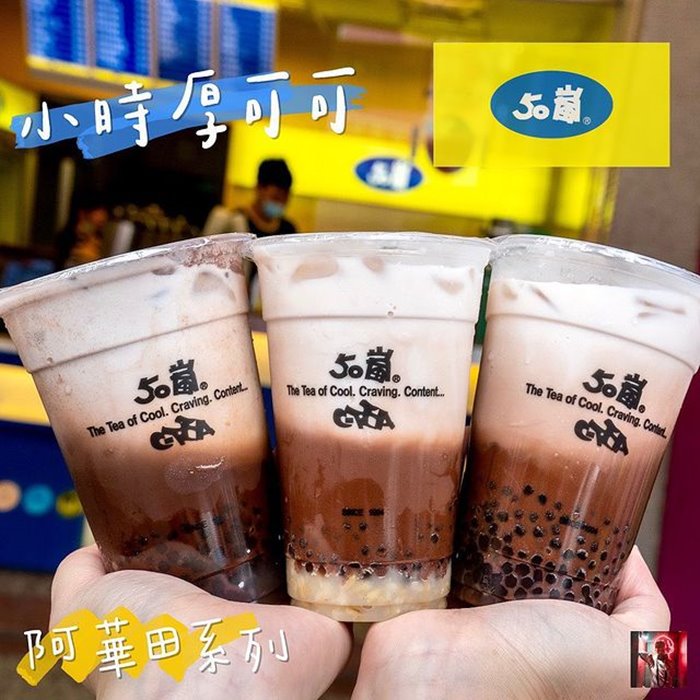 50 Lan is a favorite milk tea brand in Taiwan. Photo: @eatfoodie55
Dew milk tea and flan milk tea here are also very attractive with greasy taste. featured. A cup of milk tea at 50 Lan costs from 40 - 60 NT dollars, when you come to Ximending, please visit No. 48-4, Xining Rd, Wanhua District to enjoy this delicious drink.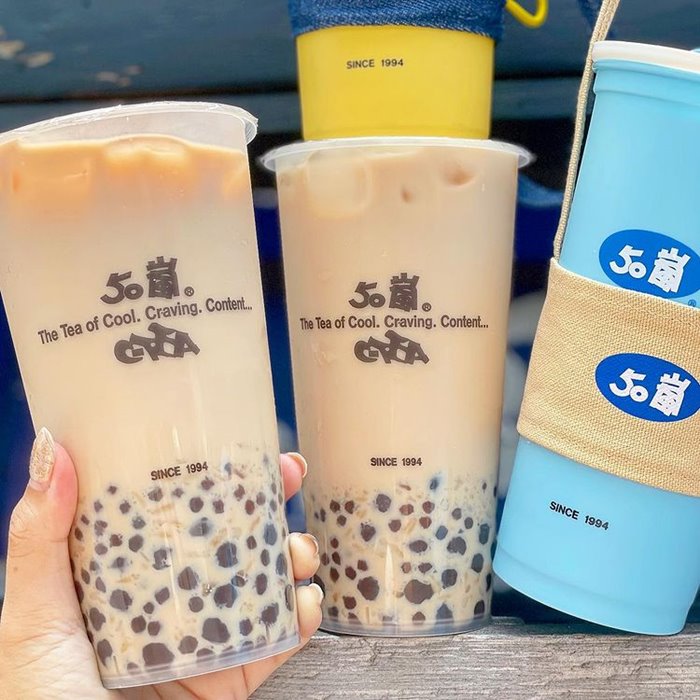 The famous pearl milk tea in 50 Lan. Photo: @_tainaneateat
Taiwanese cuisine is attractive in both flavor and taste and to fully enjoy the quintessence of Taiwanese cuisine, there is no place more suitable than the night market, typically Ximending. The list of delicious dishes at Ximending night market above will be the perfect suggestion for you to have a great food tour when visiting this place.