Although the smell is not pleasant, but Taiwan's rotten tofu has now been classified as a specialty and has become a fast food that many visitors love when visiting this country.
Traveling to Taiwan, visitors can immerse themselves in the rich culinary world with a variety of delicious dishes. The most prominent is the rotten tofu dish, a specialty dish that any visitor to Taiwan will know. However, not everyone can enjoy this street food because of its extremely "difficult to smell" scent. Discovering the taste of Taiwan's rotten tofu must be a very memorable experience when you are in this country.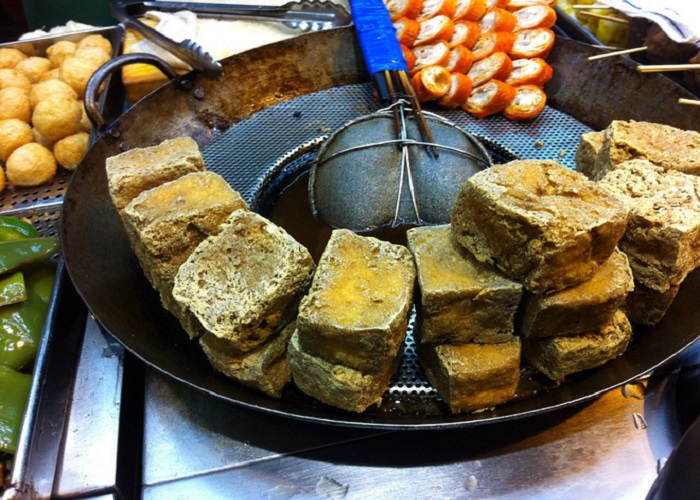 Rotten tofu is a famous Taiwanese dish. Photo: Channel 14
Rotten Taiwanese tofu from dish "spurned" to world famous specialties
Taiwan Rotten Tofu is a special dish made from beans and fermented until it has a characteristic rotten smell. This is a famous snack that is favored by many indigenous people and tourists, but this dish also brings a multitude of markets because the reason is also from the special scent.

The dish is spurned because the scent is too "special"
Taiwan's rotten tofu has an interesting history of development. It is said that in the old days, there was a poor student who took the test, but he did not take the exam many times, when the fees were exhausted, he could not go home, so he made a living by making tofu to wait for the next year to take the exam. continued.
However, when summer came, a lot of tofu was getting nervous, and he got the idea of ​​chopping it up and salting it in a jar. A few days after opening the jar, the jar spread out in an indescribable odor, he still boldly tasted it, but found the food was very delicious so he sold it.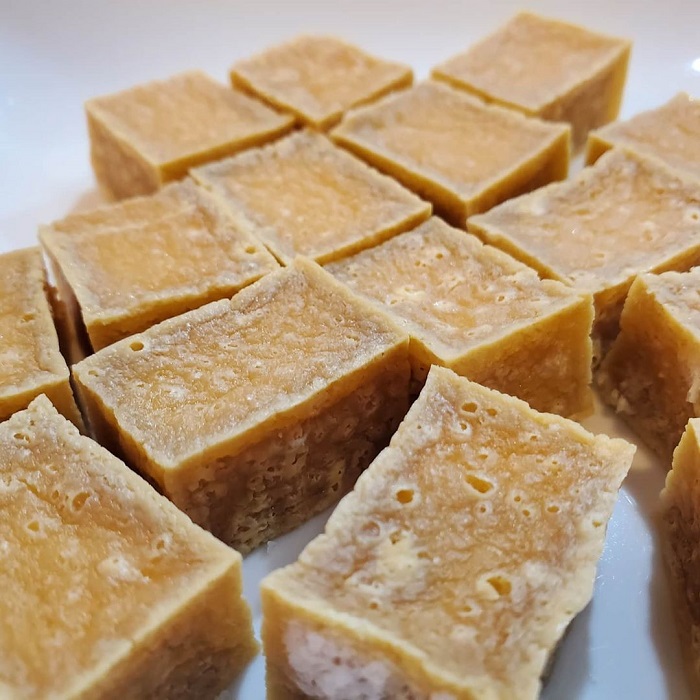 This dish was born in very accidental circumstances. Photo: @foodcraftscience
Although at first everyone was afraid of the special scent, but then it was loved and became an addictive dish for many people. Rotten tofu was introduced to Taiwan during the Chinese civil war and has become a very popular hot food.
However, Taiwan's rotten tofu is also a dish that faces many chili because of its smell. Because this dish is very popular, so many people choose to sell it, causing many people to sue the seller for air pollution. There are even some people who discriminate against this dish because the scent is too terrible.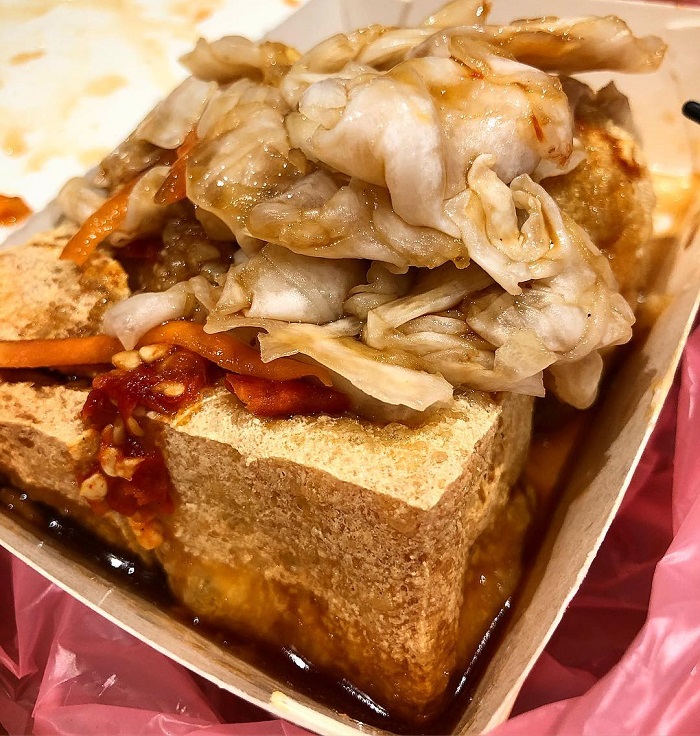 This dish once reacted because of the terrible scent. Photo: @ amarket66
The specialty is smelly but has an attractive taste
Scent aside, the rotten Taiwanese tofu is incredibly delicious and can be addictive if you eat it. The Taiwanese have cooked rotten tofu in many different ways with a variety of flavors. Travel to Taiwan and visit some famous places for this dish such as the streets in Xinyi district of Taipei city, Shilin night market, Shenkeng old town ... you will smell pungent and strong smell. displays of rotten tofu emanating from restaurants or street vendors.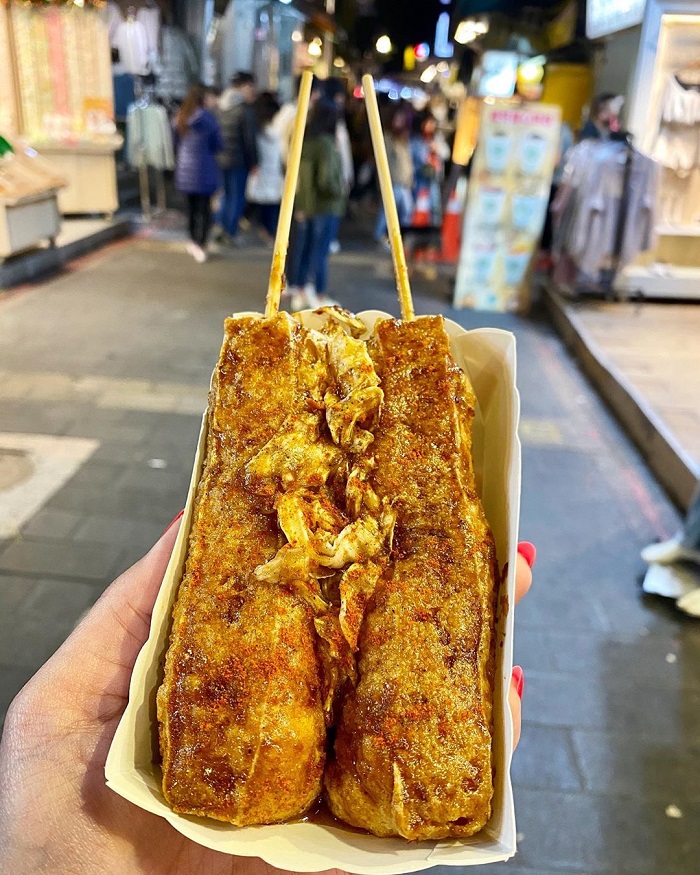 This dish is very popular in Taiwan. Photo: @cynfuleats
You can taste fried rotten tofu skewered with potatoes, vegetables, rotten tofu with spicy sauce, grilled chopped tofu served with other dishes such as hot pot, Sichuan dishes, duck blood soup. In particular, Taiwan has the famous vegetarian tofu dish with ingredients including tofu, 10 herbs juice and fresh mustard leaves, bamboo shoots. At the famous Dai restaurant in Taipei City, there is also a chilled Taiwanese rotten tofu served with seaweed powder, scallions and the famous brown sauce.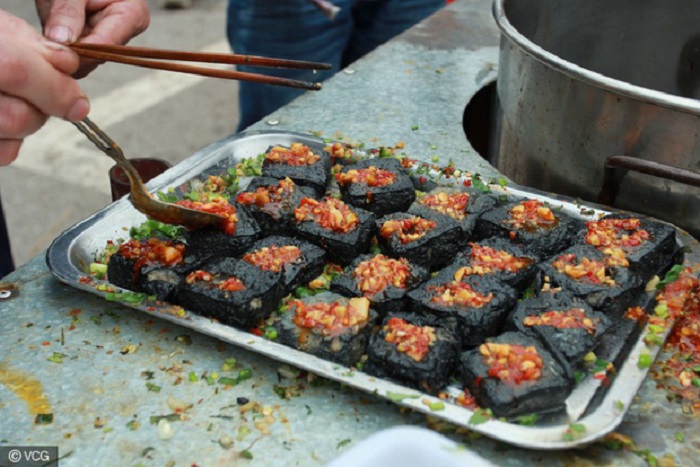 Ignoring the scent, this is a very delicious dish. Photo: pinterest
Not only does it taste delicious, but Taiwan's rotten tofu is also a very healthy dish. Taiwanese people believe that this dish is beneficial for the digestive tract and treat colds. According to recent studies, Taiwan rotten tofu also helps reduce the risk of osteoporosis, prostate cancer, breast cancer. In particular, green fermented rotten tofu also helps soften the skin.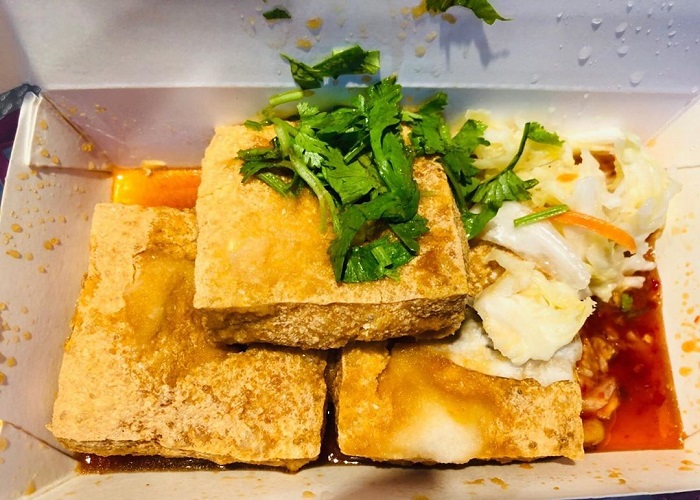 This dish also has many health benefits. Photo: @maggykorn
Although controversial about the scent as well as the way to create the dish, Taiwan's rotten tofu has always been a cultural characteristic of this country's cuisine and is a favorite dish for many visitors. If you have the opportunity to come to Taiwan, do not miss the opportunity to taste this special dish.